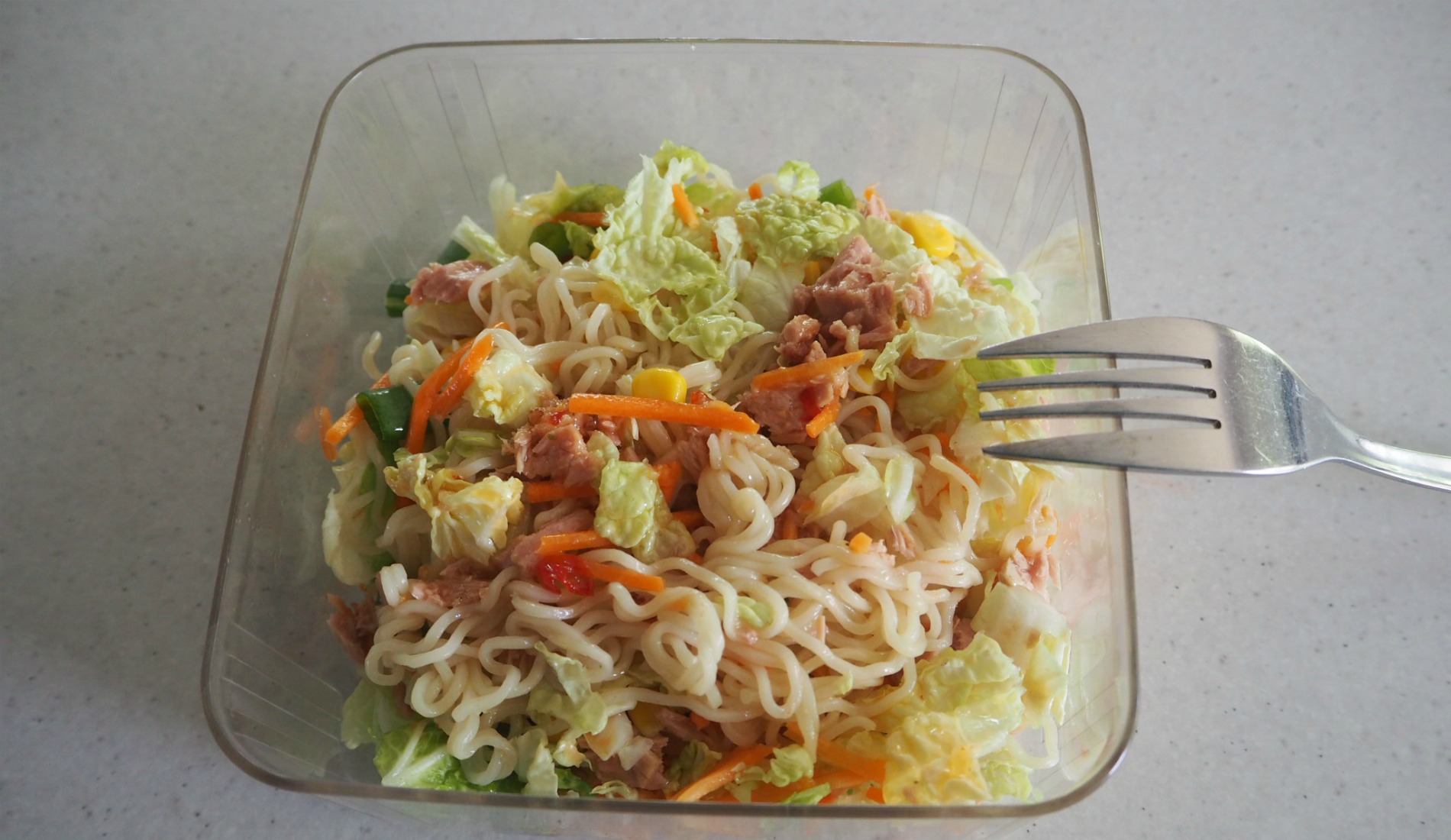 The last time I had two minute noodles was when I was pregnant (well actually I lie, I had them recently when devouring this two minute noodle salad recipe). I always had packs on stand-by for when the hunger pangs came. I always felt like something tasty, carby and warm that could fill my tummy quick before I felt nauseas. Two minute noodles were the perfect snack to have on hand because as their name suggests, they take two minutes to cook.
Everyone has a Two Minute Noodle Memory
I'm sure everyone has a story about two minute noodles. I remember at school, friends would take a pack of two minute noodles to school for lunch. They'd eat the pack like a packet of chips, breaking the noodles up and adding the dry flavouring. It was often messy, but when I did try it, I didn't mind it.
When I lived at home with my parents, I would often buy my own packs of two minute noodles in foam cups, ready for me to take to work. I can remember when I went to grab one to take to work with me and all my packets of noodles were gone. When I asked where they went, my brother admitted to eating them all!
Today's recipe uses two minute noodles as the base. The recipe was inspired by a That's Life recipe which I've altered to my own tastes.
When making this salad, be sure to break up the noodles when placing them in the boiling water so they aren't long a stringy. This allows for the rest of the ingredients to mix together easily.
You can also add whatever dressing you like. The dressing in this recipe is mild, but you can make it stronger to your preferences. You can also swap dressings and add the Asian Pasta Salad dressing which would work beautifully with this salad.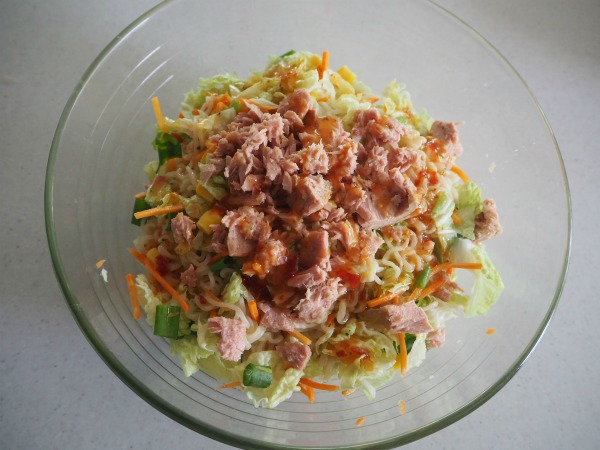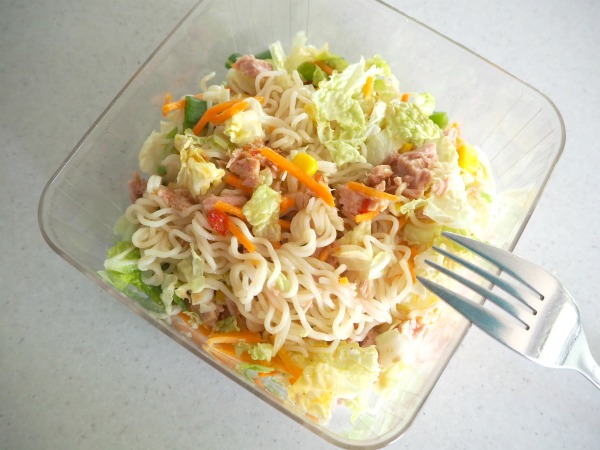 Bec Senyard
Tradie's Lunchbox – Sweet Chilli And Tuna Two Minute Noodle Salad
10 minPrep Time
2 minCook Time
12 minTotal Time
Ingredients
2 packets of two minute noodles
2 spring onions
1 can of 95gm Tuna chunks in Spring Water
1 cup of grated carrot
1 1/2 cups of shredded wombok
2/3 cup corn kernels
2 tablespoons of olive oil
1 tablespoon of sweet chilli sauce
Instructions
Boil a saucepan of water and add noodles. Cook for 2 minutes and drain under cold water. Place in a bowl to cool.
Add cabbage, spring onions, carrot and corn to a bowl and mix together.
Mix the olive oil, sweet chilli sauce and 1 (or 2) satchels of the flavouring from the noodles.
Mix the noodles with the salad vegetables and tuna and drizzle the dressing over top.
Notes
If you're not a fan of the noodle flavouring, don't add this to the dressing.
7.8.1.2
3
https://www.theplumbette.com.au/tradies-lunchbox/sweet-chill-tuna-two-minute-noodle-salad/
Do you have a two minute noodle memory? Do you still eat two minute noodles? Have you ever thought of creating a two minute noodle salad?