I made the intention from January 1 this year to do some form of exercise everyday (and so far so good on this one) and to eat more fresh food. I've done pretty well on this one too. But I know I could do better. For me, one of the best ways to each more fresh food is to eat a salad at lunch. I love salads, but I don't like the prep time they require to put together.
If you're like me, and love eating salads, I've put together 10 Delicious Salad Ideas for Lunches, that you can prepare at the beginning of the week and draw from for your weekday, midday meals.
10 Delicious Salad Ideas for Lunches
I ate this salad all last week and I have to say it is soooo delicious! A good friend shared the video of the recipe on Facebook and I was excited to make it because I had pretty much all the ingredients. The dressing makes this salad taste fabulous! I topped my salad with whatever protein I had in the fridge and it was so filling. You can check out the video here. I made this salad for dinner, and ate the rest for lunches for most of last week.
This was the first salad recipe I featured on The Plumbette and it was a big hit. It's so fresh and tasty and keeps well in the fridge or taken to work in a lunch esky. Whether eaten on it's own or with some protein, it's a great salad recipe for everyone to enjoy. HINT: To remove the carbs, use Zucchini Noodles instead.
Another quinoa salad that has the best flavours. Feta and beetroot are a flavor match in heaven I reckon.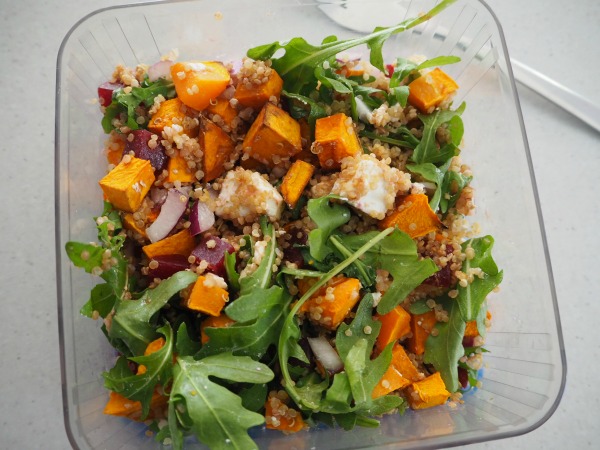 This was one of my favourite salad combinations from last year. This salad will definitely be on high rotation this summer for my lunches.
This salad is very filling and uses up brown rice stocks. I don't like brown rice as much as basmati rice, when it comes to dinners, but when created in this salad, the rice is deliciously soft. This salad is great to eat all year round, but I find it a good salad to turn to in the cooler months, when you're craving for something warm and filling.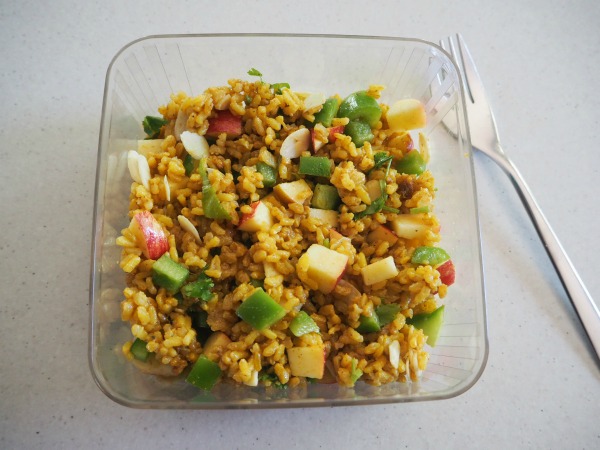 It will be very difficult to find Tangelos in the fruit and veg section, nevertheless, orange segments or nectarine segments can replace the Tangelo. The fruit and cheese combination is amazing. Bookmark this recipe, for when tangelos are in season from July to October.
Yum, Yum YUM! If you're after a different 'green' in your salad, why not use broccoli? You can also replace the bacon with ham if you still have Christmas ham left. If you do make this ahead of time, add the dressing when you're about to eat it.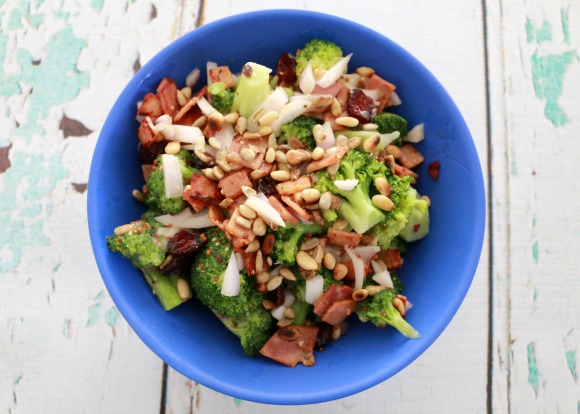 Another one of my favourite salads to dig into. Pearl coucous makes this salad very filling.
This salad is the one you can pack to work, and add some takeaway chicken when you have a takeaway craving. It's probably not the most healthiest salads on this post, but it tastes amazing, and is way better than tucking into a burger and fries.
Technically, this isn't a salad. It's a deconstructed salad of sorts, but if you're craving a sandwich or tacos, this is your next best choice if you want to stick to the salad route. We had this tonight, but with beef mince. Tasted awesome. Don't know why I didn't start making these for dinner (or lunch) sooner.
What is your favourite salad recipe? Are you trying to eat healthier in 2018?