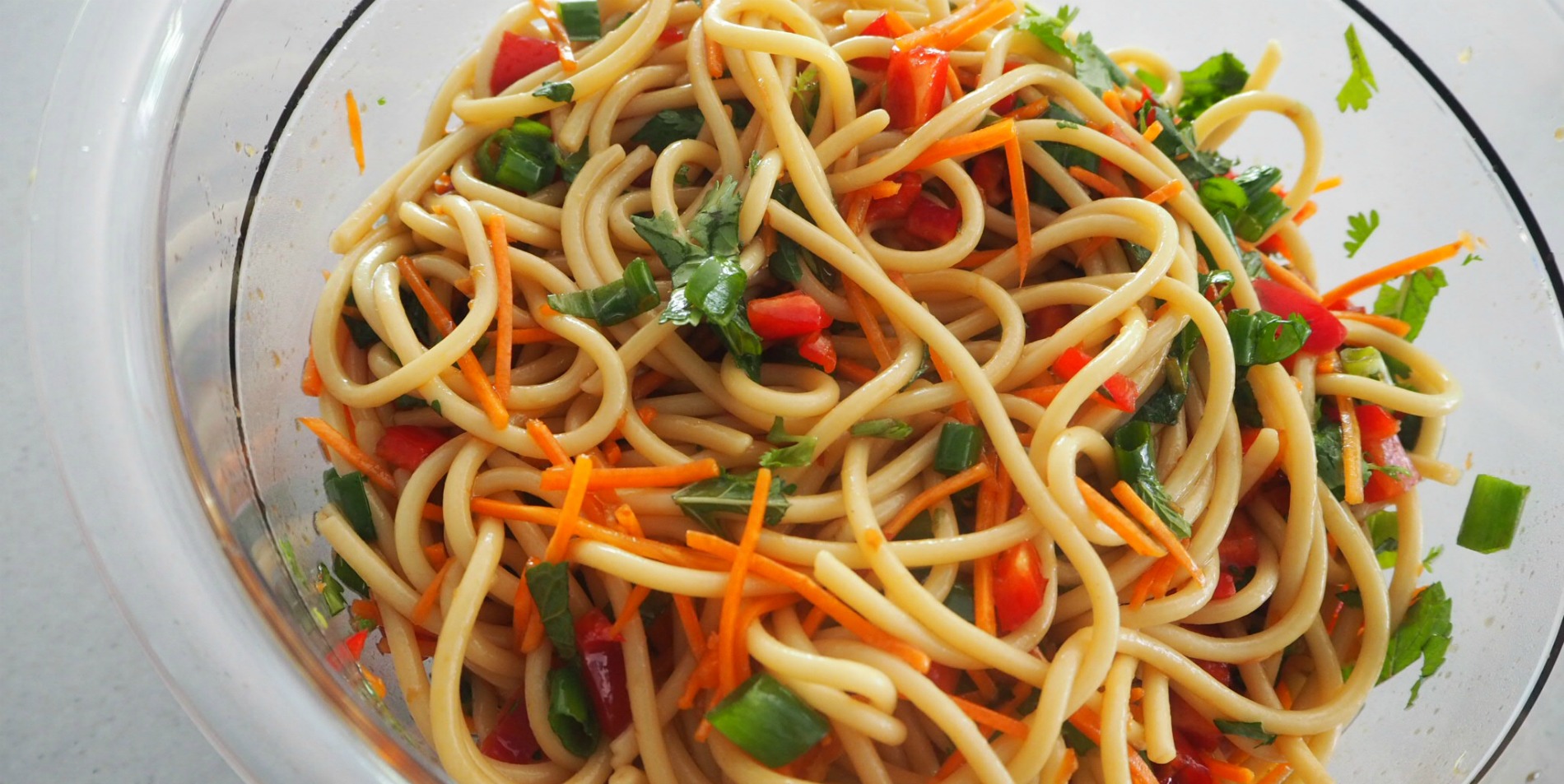 If you've read this blog for a while, you will know that this isn't just a plumbing blog. It's a blog where I share my life and thoughts about all things related to tradies, construction, women working in male-dominant careers and motherhood. Plumbing is the niche, but over the years I've opened the blog up to so much more so that the content is always interesting and never boring. And today's recipe post for Asian Pasta Salad is yet another area I want to explore with my blog.
I've always wanted to delve into food on the blog. I have done it with great success before with my Chocolate Nativity Scene and recently with my Australian Animal Cupcakes.  I'm no chef, but I do like food and I have come a long way with my cooking. When Jacob and I got married, I had never cooked a meal. I had baked, but cooking a dinner was foreign to me. I've learned over my nearly 12 years of being married that simple cooking is best.
Last year I had the idea of sharing recipes each week on the blog with the focus of sharing meals that are perfect for a tradie's lunchbox.
When I worked on the tools, my lunch was bought every day. It was expensive and if I'm honest, I didn't always make the best nutritional choices. But I would defend my bad food choices by acknowledging how hard I had worked on site and I figured I would have already burned the calories anyway!
Earlier this year, I saw on a tradies forum that there were requests for lunch inspiration when onsite. That was the push I needed to start this new series on the blog, Tradie's Lunchbox.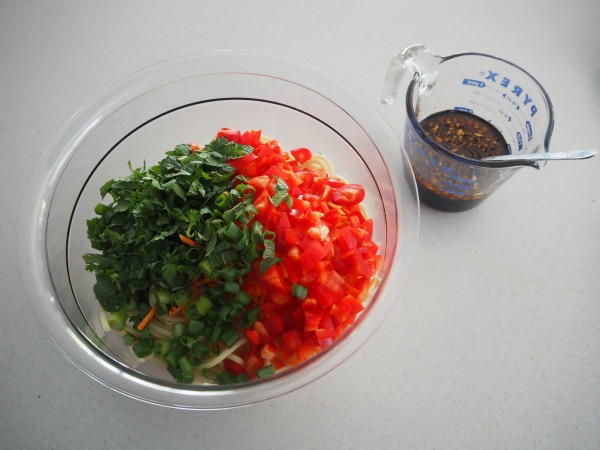 Each week I'm going to share a recipe or offer some lunchbox ideas that are great for a tradie's lunch box. Heck they will be good enough for anyone's lunch box, but these will have the mindset of offering a filling choice that won't easily go off in an esky. Having worked on various sites, I know that there aren't always fridges or cooking facilities onsite, so I will keep this in mind when I share my recipes.
So for this week's recipe I'm sharing an easy Asian Pasta Salad. And oh my word, this is DELICIOUS! The great thing about this recipe is it can be made at the beginning of the week and portioned into containers for each day. The flavours develop when in rests in the fridge after being made, so by Friday, I can guarantee you will have a flavor hit.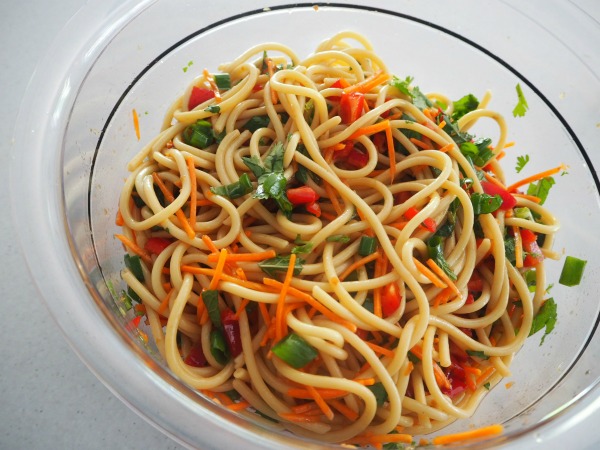 I had this for lunch most days last week and added tuna for protein. It was so good.
Asian Pasta Salad
Tradie's Lunchbox – Asian Pasta Salad

5 minPrep Time

7 minCook Time

12 minTotal Time

Ingredients
250gm Pasta of your choice (I used bucatini)
2 Spring onions
1 Capsicum
1 Cup of grated carrots
1 Bunch of Coriander
1 Sprig of Mint
For the dressing:
1/2 cup soy sauce (use low sodium if possible)
1/4 cup of vegetable oil
1/4 cup of brown sugar
2 tablespoons of white vinegar
2 teaspoons of sweet chilli sauce
1 teaspoon of fresh ginger
"
Instructions
Cook the pasta as per instructions on the packet. Drain the pasta and run cold water over it.
Add all vegetables to the cooked pasta. Reserve some of the herbs to sprinkle on top of the pasta when served.
Whisk together the dressing and pour it over the pasta and vegetables. Toss it together in a bowl, add a lid and leave it in the fridge for overnight
Separate into containers for lunch so they can be grabbed from the fridge first thing in the morning.
7.8.1.2

1

https://www.theplumbette.com.au/tradies-lunchbox/tradies-lunchbox-asian-pasta-salad/