This week for Tradie's Lunchbox I have another salad recipe that is delicious, healthy and can be changed to suit your tastes.
We hosted friends over for lunch on Sunday and I served this salad which went down a treat. I love a colourful salad and I definitely love adding herbs to my dishes.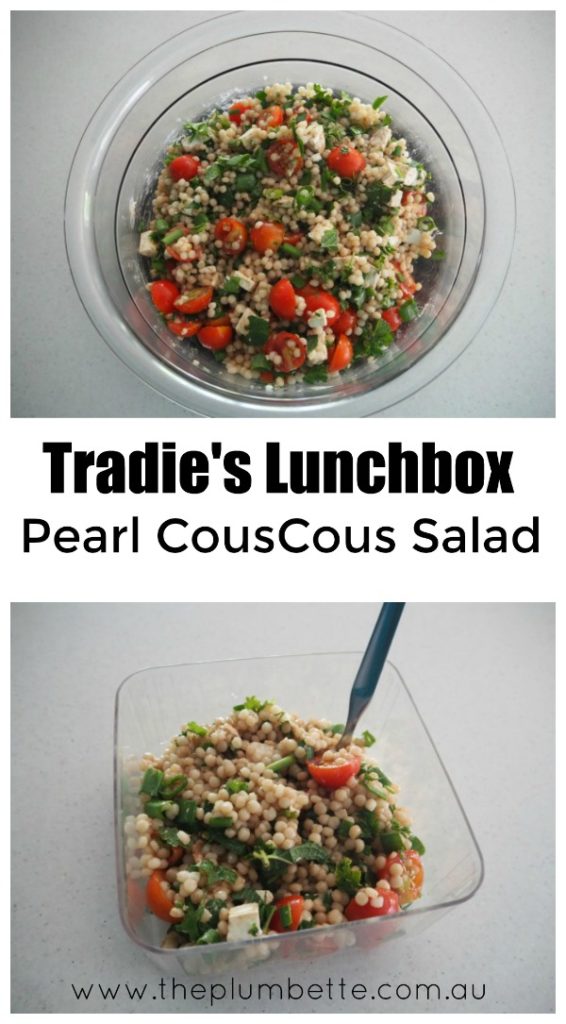 After serving the salad in a large bowl for guests to help themselves at lunch, there was still enough for me to eat for most of the week when I portioned it out.
My favourite salads are those that include great flavours and feta. My favourite is Danish feta because of it's smooth taste.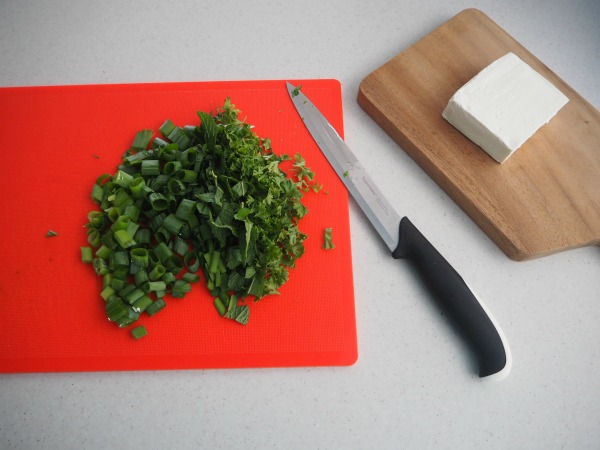 Pearl Couscous can be found in the pasta aisle. I've posted a picture of the packet in the ingredients picture so you can see what it looks like. (last week I was asked where to get bucatini pasta from.) Boil in salted water for 10 minutes, drain and rinse with cool water. You then add your ingredients and you're pretty much good to go.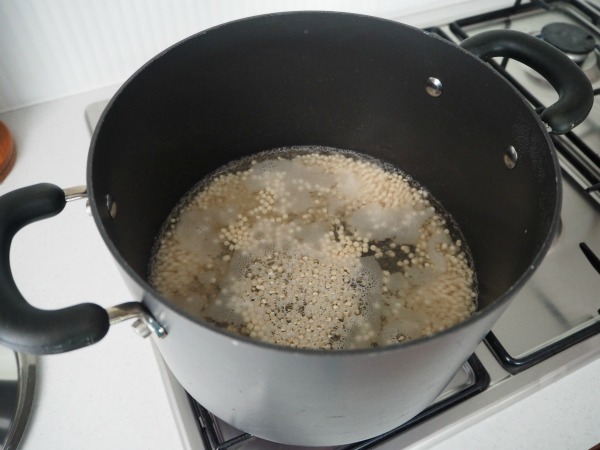 While I'm no nutritionist, I'm always learning how to eat better from a good friend who has studied in this area and is very generous with her knowledge. She encourages me to eat my carbs as early in the day as possible.
I usually eat lunch around mid-morning because my body is still used to eating smoko at around 10am.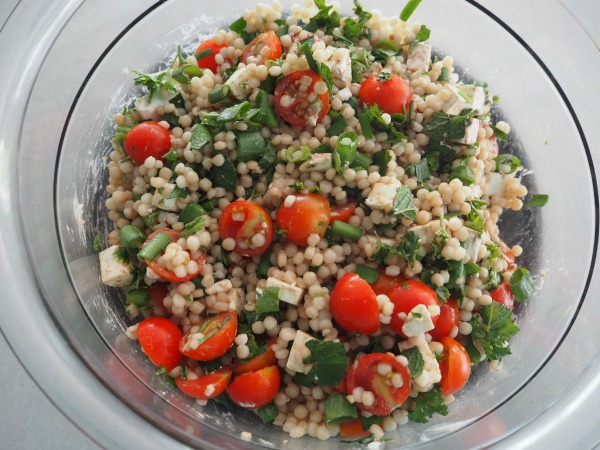 I find when I eat carbs at lunch I feel fuller and I don't snack as much in the afternoon. This Pearl Couscous Salad is not only delicious, but quite versatile. The ingredients can be changed to suit your tastes.
Protein ideas that would work well with this salad are tuna, hard boiled eggs, roast chicken, roast beef, roast lamb and even chorizo.
If you are going to portion out the salad for the week, you may add more balsamic vinegar.
The Plumbette
Tradie's Lunchbox – Pearl CousCous Salad
5 minPrep Time
10 minCook Time
15 minTotal Time
Ingredients
250gm Packet of Pearl Couscous
2 Spring Onions, finely chopped
1/2 Cup of Mixed Herbs of your choice (we used sprigs of chives, mint and parsley)
150gms Feta, cubed
1 Punnet of Cherry Tomatoes (cut in half)
1/2 Cup Bottled Balsamic Vinegar
Instructions
Bring a large saucepan of salted water to the boil and add all the couscous. Cook for 10 minutes, drain and rinse with cold water.
Add chopped feta, herbs, tomatoes and dressing and gently toss.
Divide into 5 separate containers for a weeks' worth of lunches.
7.8.1.2
2
https://www.theplumbette.com.au/tradies-lunchbox/tradies-lunchbox-pearl-couscous-salad/