With Mother's Day a little under 3 weeks away, now is the time to start thinking about possible gifts for the mum in your life. I'm a girly girl and LOVE anything that pampers me so pyjamas, candles and gift vouchers are always well received. (Hint hint Jacob if you're reading this!)
Esther will have a Mother's Day store at school so I'm bracing myself with what she might choose for me. To be honest, I can't wait to see what she chooses as I love seeing how her little mind works. And Mother's Day isn't about what I receive, it's about being appreciative of having a family to care for and hopefully the reciprocation of a 'thanks mum for all you do' from the kids.
Nevertheless, a gift is always a lovely way to say thank you to mum, so I have put together some gift ideas. Originally I was going to just do one collage of gifts ideas for the tradie mums that like a bit of DIY or are keen to fix things around the home. I also know that a lot of mums probably aren't interested in DIY gifts so I've put together another selection of gifts that might be more their cup of tea.
And if you want a gift that will ensure the kids are calm all day so mum can have a relaxing day, because let's face it she should have one day of peace from her kids, I can't highly recommend a Petal Diffuser with Lavender Peace on to promote calm throughout the day.
If you're a mum, what would you like for Mother's Day? And what will you buy for the mother/s in your life?
Disclaimer: There are affiliate links on this post. Should you choose to purchase an item, I will receive a small commission at no extra cost to you.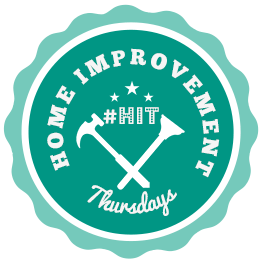 Last week on Home Improvement Thursday,
TOMFO shared this free printable, Just Love
. It would make a lovely gift for Mother's Day and can be framed quite inexpensively if you're looking for a gift on a budget.
We also had Michelle from Jarrah Jungle link up sharing the latest on her courtyard renovation. She shared which pavers she chose and the difference between limestone and concrete pavers.
Home Improvement Thursday Rules For Linking Up
If you're a DIY, home organization, building, renovation, home makeover, home decorating, home maintenance or trade related blogger we'd LOVE you to link up with us below. Here are the HIT rules for how to link up and what you need to do once you have linked up.
Linkable posts, must centre around the topics of DIY, Renovations, Home Organisation, Home Improvement, Home Makeovers, Home Styling, or Home Maintenance.
You can share 1 post each week. Please make sure they are new to the "Home Improvement Thursday" party.
Linking is simple, find the little blue button at the end of the post that says, Add Your Link, and then pop in your URL, and follow the prompts.
Your link only needs to be added once and it will automatically show up on both of our blogs… it's that easy! Grab our #HIT button and pop it on your sidebar.
Don't forget to share it with others. Follow the blogs of your fellow #HIT family, and leave a comment.
Please visit and comment on at least three blogs that are near you on the list.
Leave a comment on the post below so we can return the favour and comment on your post.
Don't forget to follow The Builder's Wife and The Plumbette.